Wall Mount type 100-240V 16.8V 1.5A Li ion Battery Charger
16.8V li ion charger specifications:
Specification
Model:
FY0421681500
Input Voltage:
100-240VAC
Brand:
Fuyuandian
Type:
Wall-mounted
Output:
16.8V 1.5A
Input Frequency:
50-60HZ
Efficiency:
85%
Protection:
Over Voltage
Over Current
Short Circuit
Environmental And Reliability
Operating Temperature:
0 - 40 ℃
Storage Temperature:
-20 - 80 ℃
Operating Humidity:
10 - 90 % RH
Storage Humidity:
5 - 90 % RH
Leakage Current:
0.25mA (max)
Withstanding Voltage:
3000V 1min 10mA (Max)
Built-in:
Full Load 40±5℃
Meet MIL-hdbk-217F over 50K hours ,full load 25℃
Insulation Resistance:
500VDC 100MΩ Between AC, DC PLUG and Case
16.8V li ion charger pictures: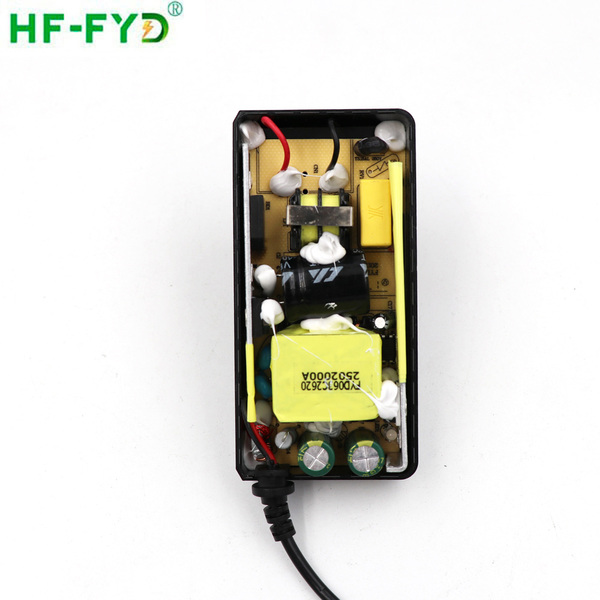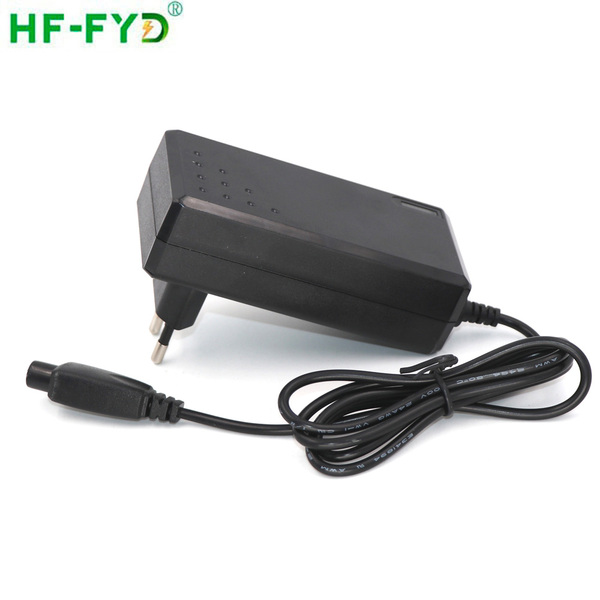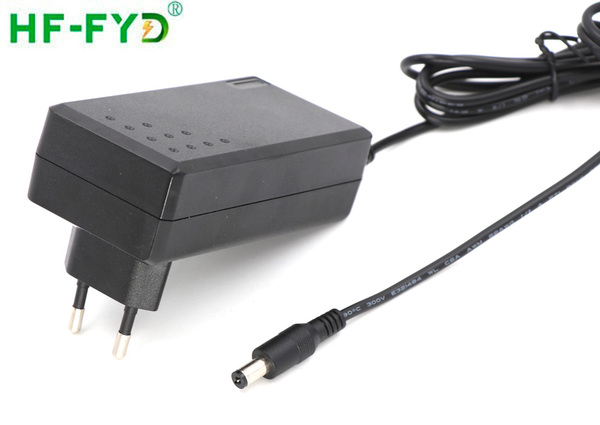 PACKAGING of 16.8V li ion charger
1. Inside: PE Bag + Separator or White box + li ion battery charger + AC Cable
2. 40- 100 pcs/ctn. (depand on different li ion battery charger size and the carton size)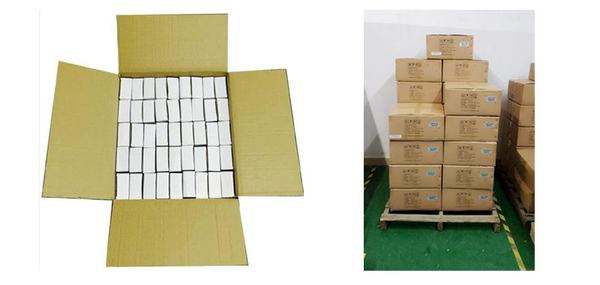 SHIPPING of
Shipping lead time: within 7 business days for USA/UK/Canda/Australia/Europe/Asia.
SHipping Address: Customers should let us know the correct and detailed shipping address.
Producttion lead time: Goods will be shipping 12 business days afater payment received.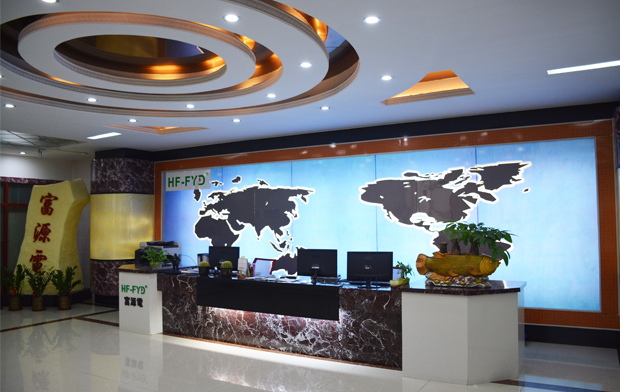 Our Company
Shenzhen Fuyuandian Power Co., Ltd., Since the estabishment of enterprise mission, committed to do the world's most secure li ion battery charger and ac dc power adapter, which is Fuyuandian for the community to assume the responsibility and the existence of the significance.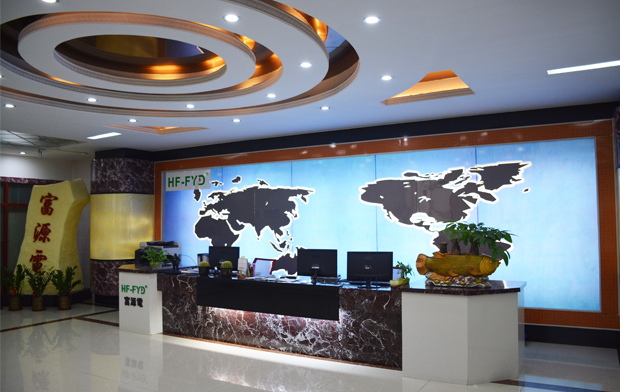 Mission & Vision
Vision: Be The Leader Brand Of Switch Power Supply,
Be The Leading Brand Of Switch Power supply.
Mission: Commited To Producing Safety Switch Power Supply In The World.
Fuyuandian Power has been committed to the certification, the safest lithium battery charger. Is the first batch of national applications for the UL, CCC, PSE, SAA, KC/KCC,GS, BS, EAC, Other EU recognized SGS, TUV CE, CB, RoHS Standard certificate. All certifications apply to three international standards (60950 standards, 61558 standards, 60335 standards) and Fuyuandian chargers is the first enterprises to meet the UL use Environment 25 ℃ and use the environment 40℃ charger factory.
Fuyuandian li ion battery charger is the only one that has a general third-order charger and full after the choice of the turn-off charger double standards, and double standard have UL60950 Reported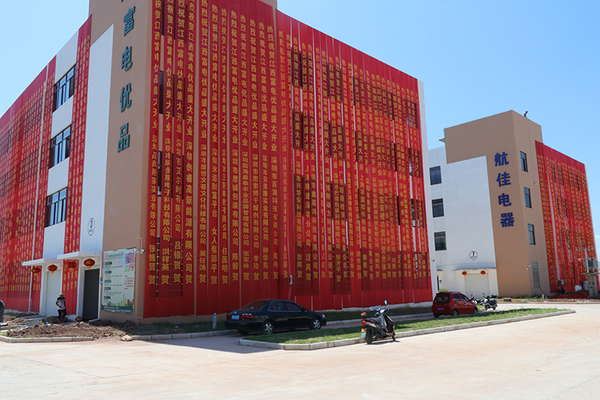 Fuyuandian Power events:
1. Founded in Hongkong & Shenzhen China by a group of electrical engineers have been expert in switch mode power supply adapter & charger solution for 10 years, and meanwhile, our factory was founded.
2. Fuyuandian Power relocated to the new factory in Fuyong, Baoan. Which is more than 5000 square meters. The HF-FYD was registered; Our company was interviewed by CCTV-2, Because we are one of high quality accessories manufacturer in the electric smart balance scooter industry which happened Amazon firing issues in USA in 2015.
3. Honored to be the UL Standard Panel Member. A new building that is based in 12000 square meters was started to build in Xiaogan, Hubei.
4. Jiangxi Production base was founded, and was putted into production. this year, we plan to pay more attention on more testing processes brought in which make better quality and more efficient solutions to make product more competitive and business easier.
Equipments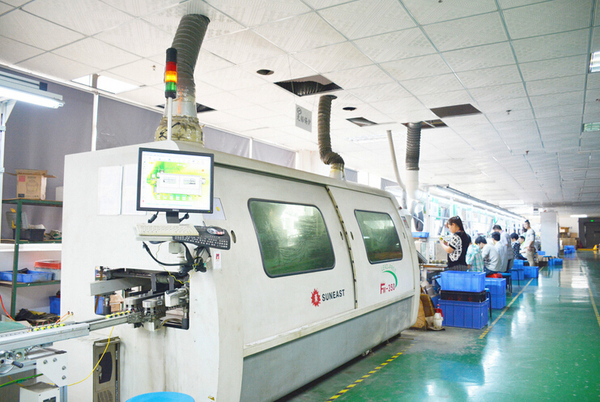 our company's wave soldering machine, this machine is Sun east brand from Japan, it is world-leading brand in the current, low error rate, high efficiency, to ensure 6000 to 8000 production per day; ITECH brand regulator, electronic load gauge, and ATE power integrated test system for our bare-board test; the latest third generation Intelligent aging testing equipment for hundred-percent aging test.
Fuyuandian Power is a li ion charger manufacturer, Provide high quality wall mount and desktop 16.8V 1.5A battery charger, 16.8V li ion charger, 16.8V charger with safety marked
FAQ
1. Can you please give me a date to ship me some samples
Of course, in generally, we will sent the samples to you within three days after which you place the sample order.
2. How many samples can you provide?
1-5pcs
3.Could you send the the HS code.
Of course,the HS code is 8504409999.
4. pls give me the production lead time.
In generally,our lead time is 7-15 working days.
6. What certificate do you have?
We are the most full certification of power supply manufacturer, and our company are the UL STANDARD TECHNICAL PANEL MEMBER, we have CE-EMC, CE-LVD, KC/KCC, RoHS, FCC, CB.
7. what is the time to deliver?
In generally,our lead time is 7-15 working days.
8. what are the costs for shipment?
Pls tell me the ways of shipment.
9. What kind of power adapter do u have?
Desk-top or wall-mounted plastic indoor use power adapter for information technology equipments (ITE POWER SUPPLY)
10.How long the DC cable and AC cable?
In generally, Both of the length are 1.2M.
11.Which types of AC socket do you have?
Three types. C6 C8 C14 for desktop power supply or charger.
12.How about your package?
Inner package: PE bage, Outer package:Carton